News and Events
Stay up to date with all that's happening at Trinity by checking back to this page frequently.
Carillon Newsletter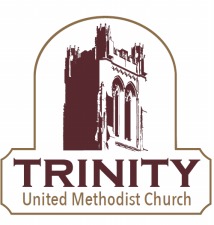 Worship Services
Trinity continues to offer in person worship services. We are following the current Springfield indoor gathering protocols and ask everyone in the congregation to wear a mask, regardless of vaccination status.
For those who are not able to join us in person, we will continue to provide our two virtual options: 1) a Sunday Morning LIVE-STREAMING option and 2) the recorded version of the livestream. You can access these on our on-line worship page.
Additional information concerning current policies and protocols at Trinity can be found on our COVID updates page.
Help Needed for Live Streaming Worship Services
The Technology Committee has been working hard to enhance the quality of the live-streaming and recording of our Sunday worship services. We'd love to have at least one other person to be part of the group that does the recording so we can do it each week in teams of 2. If you'd like to be part of this important ministry and can make an every-other-week or once-a-month commitment, please see Nic Odell after a service for more info.
Parkside Pantry
Thanks to the generosity of our congregation, we have a healthy supply of food, money, and bags. If you would still like to contribute food, we can use large jars of peanut butter and pasta sauce, pasta, large cans of chicken or tuna fish, and toilet paper. We can also use a few more volunteers from 5-6:30 p.m. at upcoming distributions. Email Ginger or Nancy at parksidepantry@trinityspringfield.org
if you can help.
Trinity has been very supportive of this ministry from the beginning, and we truly appreciate all of your donations, energy, and good wishes!
Publicity Request Form
The Publicity and Communications committee has prepared a form for work areas to use for requesting publicity. We are hoping this will help streamline publicity and make it easier to share all the activities that are happening at Trinity.
You can access the form HERE.
Trinity's Photo Blog
Trinity's Photo Blog is updated as events occur. As we are getting back into an in-person schedule, pictures will be added to the blog. You can access new pictures, as well as past events, by visiting this link.