Growing Through Stewardship
Every piece of our giving works together to support Trinity's ministry and Trinity is blessed with various income sources and committed leaders who act as stewards of our financial gifts. Each year, we are asked to support ministries, programs, and goals through our donations and pledges. All of these areas maintain a strong foundation for the continued health of our congregation as we work to meet our mission. We also support and look to expand Trinity's outreach to bring additional hope, dignity, and peace to those in the local community and beyond.
Thank you in advance for your commitment!
---
Online Giving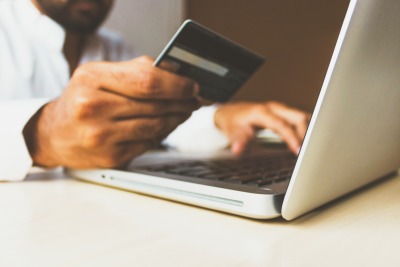 Give online (click here)
Simple and secure. Give a single gift, or schedule recurring giving using your debit or credit card.
If you are scheduling recurring donations, we ask that you also fill out a pledge form to officially notate your intention and commitment.
Online Giving photo by rupixen.com on Unsplash and used with permission.
Give on Sunday Morning
Bring your donation/offering to church on Sunday morning. The offering plates are located at Trinity's entrance. Due to COVID, we are not passing the plate, but you can place your offering in the offering plate as you enter (or exit) the church on Sunday morning.
Give via Mail
Mail a check to Trinity United Methodist Church, 361 Sumner Ave. Springfield, MA 01108
AmazonSmile
AmazonSmile is a website operated by Amazon with the same products, prices, and shopping features as Amazon.com. The difference is that when you shop on AmazonSmile, the AmazonSmile Foundation will donate 0.5% of the purchase price of eligible products to the charitable organization of your choice.
If you enjoy shopping on Amazon, please consider supporting the ministries of Trinity United Methodist Church through your purchases. To date, TUMC has received over $350 cash from the AmazonSmile Foundation, miscellaneous funds that help us meet our budgeted commitments.
Please click here for all the information you need to get started. Sign up today with Trinity United Methodist Church and remember to always log onto smile.amazon.com.
AmazonSmile and the AmazonSmile logo are trademarks of Amazon.com, Inc. or its affiliates.
Questions
If you should have any questions about making a donation of giving online, please call or email our Church Administrator in the church office (413) 737-5311 x202.