Growing Through Stewardship
Every piece of our giving works together to support Trinity's ministry and Trinity is blessed with various income sources and committed leaders who act as stewards of our financial gifts. Each year, we are asked to support ministries, programs, and goals through our donations and pledges. All of these areas maintain a strong foundation for the continued health of our congregation as we work to meet our mission. We also support and look to expand Trinity's outreach to bring additional hope, dignity, and peace to those in the local community and beyond.
Reflections of the Past, Moving into the Future--2024 Stewardship Campaign
The Stewardship & Finance Committee challenges you to become more financially generous to Trinity this year. How do we transform from frugal generosity to generous generosity? It's not easy. It is really hard to tithe 10% of your income to your church when you do not know what is financially around the corner. What does it take to be generous? A leap-of-faith? A step out into the unknown? A dive off a diving board? If you've always been financially frugal instead of financially generous, it can be quite challenging to make this financial transformation. One way we can transform the spirit of generosity in our lives is through "prayerful willingness". This is the prayer . . . "that leads to our best self, the self born in the image of God to be loving and generous." Who are you? Ask God to bring out your best self. You may find yourself becoming more loving and more financially generous in many new and surprising ways.
Credit: Scott McKenzie and Kristine Miller, The Generosity Challenge – 28 Days of Gratitude, Prayer, and Faith.
If you are interested in pledging to Trinity, please fill out our 2024 pledge form.
Thank you for your Generosity!
Thank you in advance for your commitment!
---
Online Giving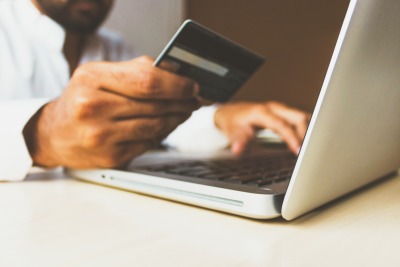 Give online (click here)
Simple and secure. Give a single gift, or schedule recurring giving using your debit or credit card.
If you are scheduling recurring donations, we ask that you also fill out a pledge form to officially notate your intention and commitment.
Online Giving photo by rupixen.com on Unsplash and used with permission.
Give on Sunday Morning
Bring your donation/offering to church on Sunday morning and put it in the plate when it is passed during the service.
Give via Mail
Mail a check to Trinity United Methodist Church, 361 Sumner Ave. Springfield, MA 01108
Questions
If you should have any questions about making a donation of giving online, please call or email our Church Administrator in the church office (413) 737-5311 x202.