On-Line Worship Services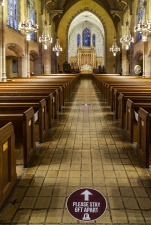 The recording of the February 28 service can be viewed HERE.
The reccording of the February 21 worship service is available HERE.
Each week during February, we will be highlighting a different spiritual during our worship services in honor of Black History Month. This week Stephanie and Andrew Gilbert will be singing "Jesus Walked This Lonesome Valley/Nobody Knows". More information about this spiritual can be found on our Black History Month page.
Our YouTube page.
Previous services can be accessed via the YouTube link above.