On-Line Worship Services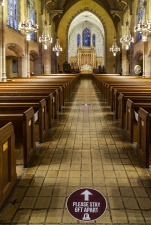 The recording for the September 26 worship service can be accessed HERE.
The recording of the September 19 worship service is available HERE. We apologize for the audio issues in today's service. Unfortunately, most of the children's moment is almost impossible to hear. However, if you stick with the service, the sound improves and the sermon is audible.
Our YouTube page.
Previous services can be accessed via the YouTube link above.